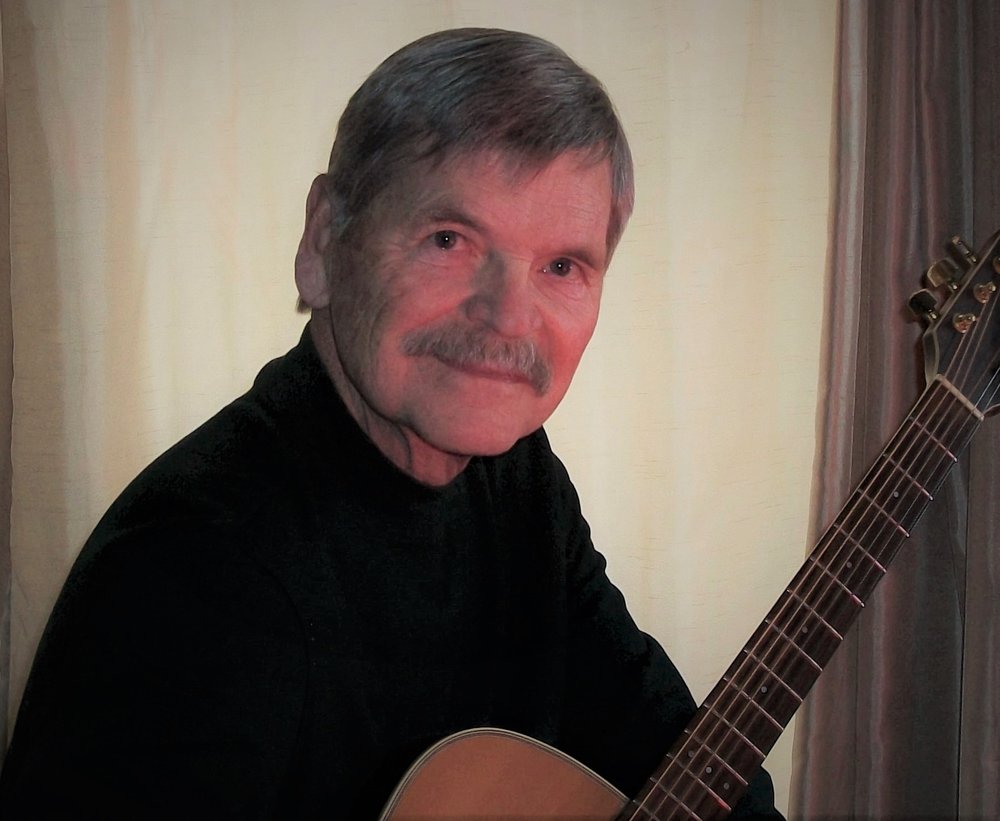 Obituary of Stephen H. Rathje
Stony Creek: It is with great sorrow that we announce that Steve Rathje passed away peacefully on January 21, 2021 after a long battle with cancer. He was born November 29, 1948 in Brooklyn to his parents Henry Rathje and Nettie (Pushkar) Rathje. He was raised in Cortland and resided for the last 46 years in Stony Creek. He attended Cortland High School in Cortland NY and graduated in 1966. He was a Camp Counselor for several years at Camp Chingachgook in Lake George in the early 60's. He played folk music and discovered his love for the Adirondacks. He was accepted at Union College in Schenectady where he graduated in 1970 with a Bachelor of Arts Degree. He also attended Temple University in Philadelphia, PA where he studied Musical Composition. While there he wrote a piece of music titled," Passacaglia for Orchestra", that was played by the Philadelphia Symphony, which he had the honor of conducting. He was married to Judy (Smith) Rathje and resided in Schenectady. Although they separated and divorced, they remained amicable because of their mutual love for their daughter Sheri. He met his future and current wife Darcy (DeVoe) Rathje when he came to the town of Stony Creek. Although they married on September 12, 1982 they had been a couple for many years. They planned and held the ceremony outside of their home on Harrisburg Lake in Stony Creek. A wonderful reception followed at the then Harrisburg Lake Club Recreation Hall. Many local musicians and friends took to the stage in celebration of the event, including the groom! After many years of renovation they turned what used to be a basic two story house for the cowboys on staff, into a beautiful home that reflected both of them. Steve was a well-loved musician in the area for many years. He began playing guitar in High School. The first band he was in, while still in high school was called The Family Jewels. In 1981 he formed Adirondack Gold which performed Bluegrass, Honky-Tonk, Country Swing, Ballads and mainstream Country. Desert Sky was another band Steve played with. He was a guest performer with the very popular Stony Creek Band on many occasions. During his career he wrote dozens of songs, received an award as Songwriter of the Year at the Southern Adirondack Country Music Awards at Proctors Theater in Schenectady for his song "One Too Many", which was a 45 rpm cut on the Flat Cat Records Label. He also cut two CD's and a Cassette Tape called: Steve Rathje, Adirondack Gold, and Off Season. The following songs were written by him and were often requested by his fans: Adirondack Gold, Uncle Max, One Too Many, Bullhead Boogie, Killer Chicken and Top of Wheeler, a tribute to local lumberjack, Jackie Perkins. All in all Steve wrote dozens of songs, both lyrics and musical arrangements. Many of the venues he played included: The Hadley House, The Stony Creek Inn, The Hitching Post, Cabin in the Pines and others. Art Pratt, legendary owner of the Stony Creek Inn inspired Steve to become a prolific Square Dance Caller, (Steve called it his backup plan for retirement) at the time it was becoming a disappearing craft. Many a night would find the Stony Creek Inn full of square dancers. Some of the newer ones had to be 'taught' by Steve as to what his instructions meant. Fun times for all. Up until 2019, he continued to do gigs for private parties and "get togethers", including at the Mary Lou Whitney yearly party at the family compound in Long Lake and also at her Mansion in Saratoga Springs for the opening of the racing season. He was employed as Head Groundskeeper of Cronin's Golf Course in Warrensburg for 26 years. He had been diagnosed in 2003 with an aggressive form of cancer, and after an equally aggressive treatment plan, was in remission for 15 yrs. While fighting his illness he continued to lead a full and meaningful life; playing guitar and performing locally, golfing, canoeing, fishing, gardening and traveling several times a year with his wife and best friend Darcy, to Myrtle Beach, South Carolina and for many years, to Sebastian Inlet, Florida, for some of the best fishing on the east coast. He is predeceased by his father Henry Rathje. He leaves behind his wife Darcy (DeVoe) Rathje of Stony Creek; his Daughter and (Darcy's cherished Stepdaughter), Sheri Rathje Wolf of Fairbanks, AK and his dearly loved Grandchildren Skyler and Colten Semen, also of Fairbanks, AK. His Mother Nettie of Cortland; his sister Ellen and her husband Phil Dovi of Cortland, along with his brother Carl and his wife Maggie (Miller) Rathje of Sebastian, FL. Left to grieve his loss are his sisters in law: Linda DeVoe Champlin of Stony Creek, Sheri Ann DeVoe of Warrensburg, and Dawn DeVoe of Watsontown, PA and his brother in law: Dennis DeVoe and his wife Estella of Brant Lake, NY; along with his four nephews and five nieces. Steve chose to be cremated. Due to the complicated logistics of getting family members from extreme distances together, and per Steve's wishes, there will be no service. There will be a Celebration of Life after it is possible for family and friends alike to gather without constraints. Date and location to be decided Steve's life will be remembered by friends and family at his Celebration of Life, in June or July. Darcy would like to thank their friends, Marshall and Kathy, Hank and Toni, Terry and Lynn, and John and Dot, who were so supportive and made him smile in the last few weeks. Thanks to Steve's Oncology Team, Dr. Guillani, Elizabeth Reinhardt, Tary, and Nurses Beth and Patty. Darcy's heartfelt gratitude to the Hospice team who helped transition him from extreme pain to rest, and finally peace. Thanks to her sisters, Sheri and Dawn, and to the Hospice team Phyllis, April, Lisa, Patty and Rebecca. Donations are encouraged in Steve's name to: The SAM fund-(The Southern Adirondack Musician's Fund), High Peaks Hospice and the Charles Wood Cancer Center. Please visit www.alexanderfh.net for online guest book and condolences.
Share Your Memory of
Stephen
The Funeral Home is registered with the New York State Department of Health as Alexander-Baker Funeral Home
Family Owned and Operated

Our funeral home & staff is in no way associated with a funeral home of a similar name located in Queensbury.