Our Facilities
Our home is yours. Please, take some time to familiarize yourself with it; we've worked hard to make our home as warm and as inviting as possible.
​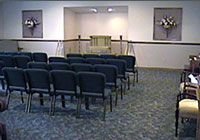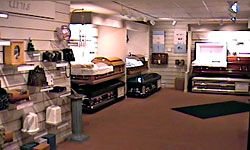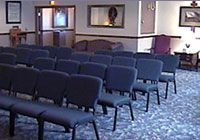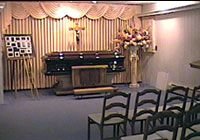 ---
Throughout 1999 our Warrensburg funeral home underwent major renovations. In January we finished the addition of a new chapel, office, audio/visual room, storage area, and handicap restroom - all equipped with central air conditioning. Our existing chapel is only large enough to accommodate small groups, while the new chapel can seat 100 people comfortably. The audio/visual room produces better quality music, allows control of videos and music played during services, and has made recording of services possible. The handicap accessible restroom is spacious and allows free movement of wheelchairs and walking aids. Keeping with current trends in the funeral industry, we began thinking of ways to provide a service that emphasizes the life of an individual. By the end of 1999 we found our answer, designing and installing a new casket showroom. The idea is to show a selection of caskets/urns that are of the highest quality and remain within the budget of the community. Then, provide the option of "personalization" to that casket/urn.
We have installed two video projection screens to our chapels and assist our families producing Life Tribute videos that many find to be a meaningful part to celebrate ones life through images and favorite music.

---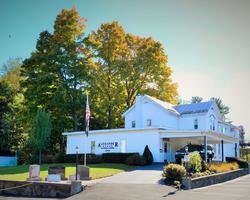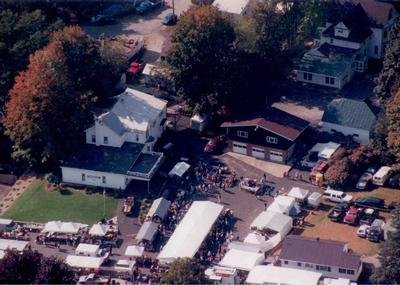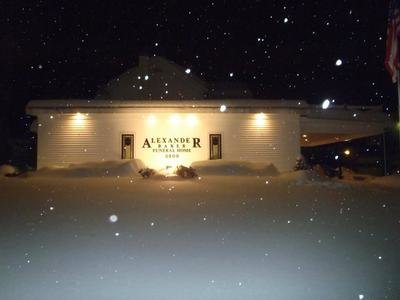 The Funeral Home is registered with the New York State Department of Health as Alexander-Baker Funeral Home
Family Owned and Operated

Our funeral home & staff is in no way associated with a funeral home of a similar name located in Queensbury.