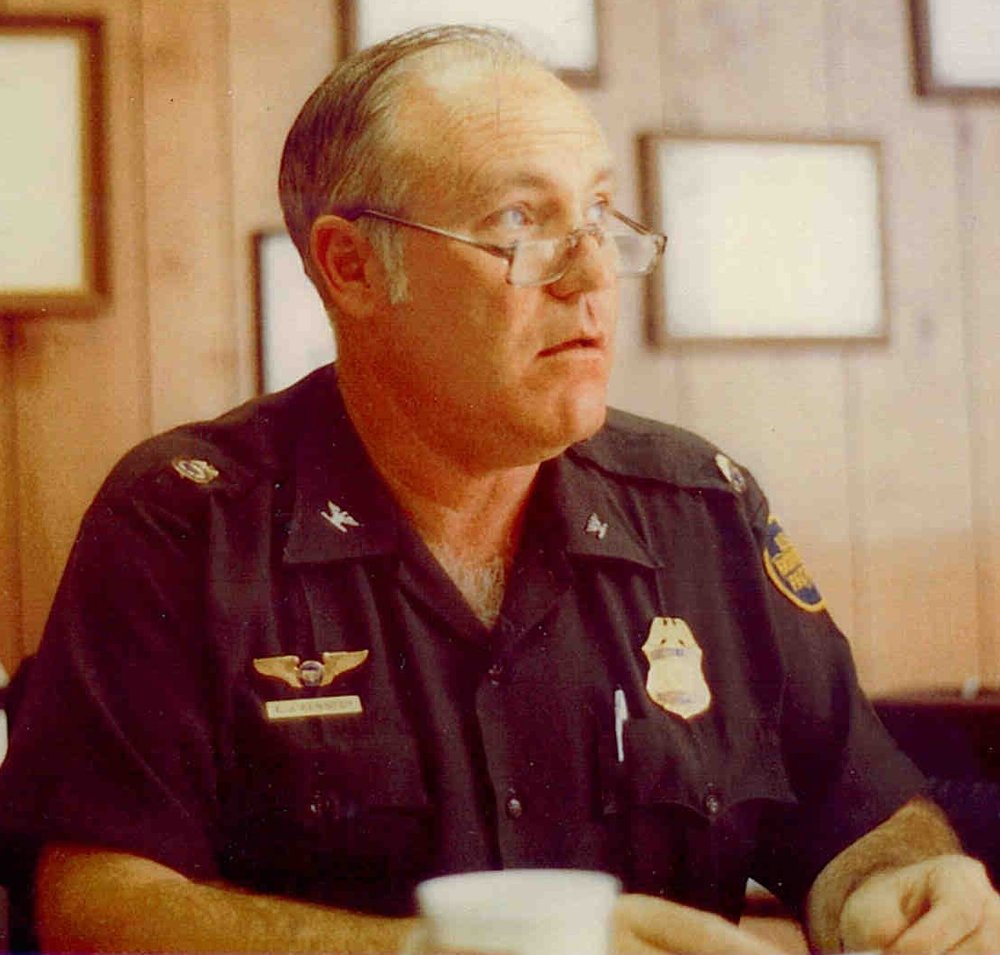 Obituary of Edward Joseph Kennedy, Sr.
Please share a memory of Edward to include in a keepsake book for family and friends.
Whitwell, TN Edward J. Kennedy, Sr. of Whitwell, TN, passed away on April 15, 2021 at Saratoga Hospital after a well fought battle with cancer. He was 82 years old. He was a long time resident of Middle Granville, NY. He is survived by his dear wife, Judy Kennedy, of Whitwell. Ed was born on December 9, 1938 in Bloomfield, VT to Agnes Morris and William Kennedy. His immediate family was very poor. For a time, he lived at St. Joseph's Orphanage in Burlington, VT. He was a later graduate of Winooski High School, the United States Border Patrol Academy, and the University of Southern California Aviation Safety Management Program. He began his service to the nation at an early age, entering the Army National Guard (VT) on July 19, 1954. He was 15 years old. He considered the Army his first true family. On July 7, 1960, Ed entered service with the United States Border Patrol. He graduated from the 75th Session of the Academy at Fort Bliss, TX. His first duty assignment was Marfa, TX. He was a Patrol Inspector, Patrol Agent, Airplane Pilot, Aircraft Pilot (Airplanes and Helicopters), El Paso Sector Supervisory Pilot, and finally Chief, Air Operations. Earlier in his career he served his fellow agents as Vice President of the union, The National Border Patrol Council. His duty stations were Marfa, TX; Rouses Point, NY; Pecos, TX; Whitehall, NY; El Paso, TX and Washington, D.C. He retired from the Border Patrol after 27 years of service. He was known as a "good man to ride the river with" and he treasured the comradeship and friendships he made during his service. He said that going to Texas and working for his first supervisor, J.C. White, "made his life." Ed made another lifelong friend on that July day in 1960 - John R. Williams, Jr. They learned to fly and progressed through the service together. The Kennedy/White/Williams families enjoy close bonds to this day because of these great men. Another great influence in Ed's life was Roger P. (Buck) Brandemuehl. Buck was a great leader and true friend to Ed. There are many other individuals we would like to recognize but know that if you served with Ed, you made his life better for it. Throughout his career and after his USBP retirement, Ed continued his service in the Army Reserve and the Vermont Army National Guard. He began his military career as a private in the Field Artillery and ended it as Chief Warrant Officer/Aviator. He had the distinction of an impact promotion to Warrant Officer as a young man and at 46 was winged as an Army Aviator without having attended Army Flight School. He was a Scout Helicopter Pilot in the OH-6 (the LOACH), an OH-6 Instructor Pilot and a Night Vision Goggle Instructor Pilot. He also served as the aviation unit Operations Officer. His relationships with his fellow soldiers were special to him. As a family, we've enjoyed stories by two of his great Army Aviator compadres - Don Teachout and Ed Congdon. Aviation and service to the country were special to our father. They inspired him and stirred his soul. He found purpose, direction, meaning, comradeship, and adventure. There is an aesthetic to flight and an honor to work. Working hard at work worth doing is truly one of God's greatest gifts. These are things we learned from our Papa. Ed kept busy in retirement. He served as the Chair of the Granville town planning board, he operated an aviation business and flight school at the Granville and Rensselaer (Poestenkill) County Airports, he worked for Washington County, NY as the County Safety Director, and still later for the Lake George Steamship Company. He made friends wherever he went. He particularly enjoyed his flying friends at Granville. He taught many people in this area how to fly. On June 4, 1960, Ed married Sally Myers. They had three children together and were married forty years. His children in order of age are Edward J. Kennedy, Jr. (Karen), Mary Kennedy, and Rebecca Jones (Eric). He was most proud in life of his children, their spouses, their relationships and professional accomplishments. He took particular delight in his grandchildren, enjoying the uniqueness of each. They are: Jacob & Elena (Ed & Karen); Rianna, Emma, Israel, and Elijah (Mary); Maxwell & Olivia (Rebecca & Eric). He was their beloved Papa. Ed is also survived by two great grandchildren, Jack & Greyson (Rianna). Out of poverty, our Papa created quite a legacy. He was in so many ways a great example to us. We are proud of you Papa Kilo and will miss you deeply! Ed was predeceased by his mother Agnes and father William; his Morris half siblings, sisters Juliette and Connie; and brothers Romeo, Glenn, and Paul. He was also predeceased on the Kennedy side by half siblings, brothers John and Hazen Kennedy; and a sister Harriet F. Savage. All were originally from the remote adjacent towns of Bloomfield,VT and North Stratford, NH. Although his siblings were much older and distant, he looked for any opportunity to build these relationships. He was particularly close with Juliette and her extended family. He is survived by many Morris/Chase nieces and nephews and a Kennedy niece as well. Over the last twenty years Ed was mostly retired in Tennessee. He enjoyed traveling in his RV. It was very important to him to be present for his family and many friends across the country. The RV allowed him to do that. He spent most summers in Warrensburg so that he could see his children and grandchildren. Lots of memories were made at that campground. On February 14, 2014, Ed married Judy McDowell of Whitewell, TN. They enjoyed seven special years together. Whitewell is a beautiful, peaceful place. Judy and Ed loved each other well and our thanks go out to Judy for taking such great care of Dad these last two years. Ed also leaves behind many friends as well as extended family on Judy's side in Tennessee. Special people all. Ed had a great life and left this world confident in his faith in Christ, grateful for His grace. After a lifetime of working out his faith, he looked forward to being with the Lord. Calling hours will be from Thursday May 20th, 6PM - 8PM, at Alexander Funeral Home, 3809 Main St., Warrensburg. A Christian service will follow on Friday, May 21st, 9AM-10AM, at Pine Knolls Alliance Church, 614 Gansevoort Rd, South Glens Falls, NY. Interment will follow at 11AM-11:30AM at the Gerald B.H. Solomon National Cemetery. A reception Friday afternoon will be announced at the service Friday morning. Memorial donations can be made to the Border Patrol Museum, 4315 Woodrow Bean Transmountain Road, El Paso, TX 79924, ATTN Annette Hekking. Vaya con Dios Padre. Please visit www.alexanderfh.net for online guest book, condolences, and directions.
Calling Hours
6:00 pm - 8:00 pm
Thursday, May 20, 2021
Alexander Funeral Home, Inc.
3809 Main St.
Warrensburg, New York, United States
518-623-2065
Calling Hours
Funeral Service
9:00 am - 10:00 am
Friday, May 21, 2021
Pine Knolls Alliance Church
614 Gansevoort Rd,
South Glens Falls, New York, United States
Funeral Service
Share Your Memory of
Edward
The Funeral Home is registered with the New York State Department of Health as Alexander-Baker Funeral Home
Family Owned and Operated

Our funeral home & staff is in no way associated with a funeral home of a similar name located in Queensbury.