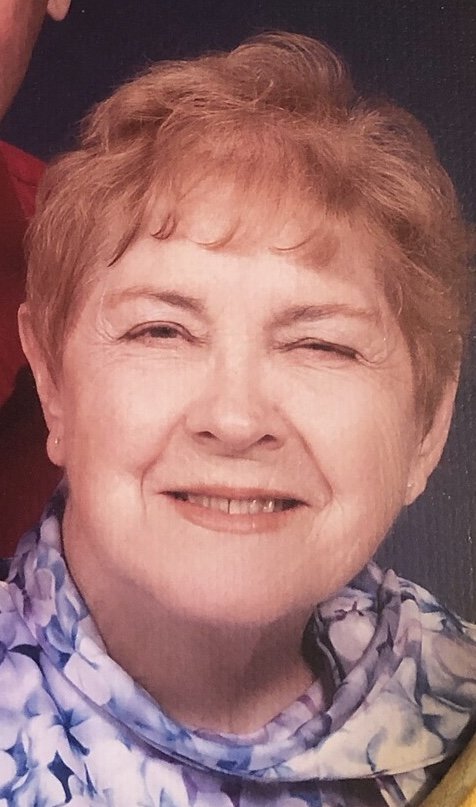 Obituary of Ina June Germain
Athol:
Ina "June" (Tenace) Germain went home to Jesus on October 24th, 2019. Born on June 24th, 1931 to the late Anthony J. Tenace and Ina (Place) Tenace, June grew up in Schenectady. She is survived by her beloved husband, Lawrence "Larry" William Germain of Thurman. They were married on July 24th, 1977 joining their families together.
She is predeceased by four siblings, Anthony R. Tenace, Richard Tenace, Frances (Tenace) Bollacker, Ivan Tenace and a son and a daughter in law, Michael C. Bailey Sr. and Judy Bailey.
She is survived by one sister, Bertha "Bert" (Tenace) Crosby; five children, Jaynie Manwarren (Steven Manwarren) of Lynchburg, Virginia, Charlene Woods (David Woods) of Glens Falls, NY, Patti Germain of Schuylerville NY, Susan Germain of Warrensburg NY, Robert "Robbie" Pinney of Colonie NY, and John Germain (Amy Baker-Germain) of Thurman NY; seventeen grandchildren, Lisa McNeil (Randy McNeil), Paula Millard (Bradley Millard), Michael C. Bailey Jr (Katie Brown), Joshua "Joshie" Manwarren (Beth Manwarren), Jenna Manwarren, Jason Manwarren (Sarah Manwarren), Spencer Woods, Schuyler Woods, Justin Germain, Adam Germain, Hilary Vaughn (Tori Vaughn), Pamela Isaacs, Samantha Salem (Matthew Salem), Gabrielle "Gabby" Isaacs, Erika Pinney, Hunter Germain, and Carter Germain; 21 great grandchildren, Branden and Hannah Gingerlowski, Bailey and Benjamin Millard, Aubrey and Johnathan Bailey, Samuel "Sammie" Manwarren, Madision, Lenny, Parker and Lincoln Manwarren, Tyler, Karlissa, Owen and Kole Vaughn, Alexis and James "Jamie" Ingalls, Austin Isaacs and Caitlyn Hall, Bradley and Evan Isaacs, Damian, Justin, Scarlett, and Athena Germain; and one great-great-grandchild and several nieces and nephews.
June had a passion for the Lord and witnessed His love through writing, music and traveling. June graduated from SUNY Albany with a master's degree in English, which she used to teach in various local schools. She also designed a course in creative writing which she used to volunteer her time teaching at the Tri-County Nursing and Rehabilitation Center. June was also a member of the Writers Guild at the Heritage in Florida. Before going home to be with the Lord, June's book Volume I and II of "Journey Thru the Valley of the Weeping" was published and is available for sale on Amazon. She took lessons in piano, ukulele, and guitar. Olive Garden and Cracker Barrel were the restaurants she loved to dine at with family and friends. She could often be found reading her Bible, attending women's Bible studies and gardening. After Larry's retirement, June and Larry spent many winters in Webster, Fl making many new lifelong friends. Among the many trips they took together, the most memorable was a mission trip to Africa by way of London.
She will be missed not only by her family but by her friends at the First Baptist Church in Thurman and First Baptist Church in Webster FL.
A funeral service to celebrate her life will be conducted at 1 pm, Monday, October 28, 2019 at the Thurman Baptist Church, South Johnsburg Rd., Thurman with Rev. Nathan Herrmann, Pastor, officiating.
Friends may call on June's family one hour prior to the service.
An interment service will be held in the spring at a time to be announced.
In lieu of flowers, expressions of sympathy may take the form of donations to the Haynes House of Hope in Granville at www.thehayneshouseofhope.org.
Please visit www.alexanderfh.net for online guest book and condolences.
Calling Hours
12:00 pm - 1:00 pm
Monday, October 28, 2019
Thurman Baptist Church
386 South Johnsburg Road
Warrensburg, New York, United States
Funeral Service
1:00 pm - 2:00 pm
Monday, October 28, 2019
Thurman Baptist Church
386 South Johnsburg Road
Warrensburg, New York, United States
The Funeral Home is registered with the New York State Department of Health as Alexander-Baker Funeral Home
Family Owned and Operated

Our funeral home & staff is in no way associated with a funeral home of a similar name located in Queensbury.