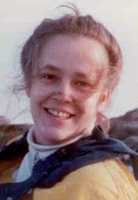 Cynthia M. Lyman
North Creek:
Cynthia Brading Mack, age 69, passed away peacefully on Friday, November 8, 2019 at The Pines at Glens Falls.
Born November 29th 1949, in White Plains, she was the daughter of the late Harold "Buzz" and Virginia "Ginny" (Brading) Mack. She resided in Tarrytown before moving to Chappaqua where she attended Horace Greeley High School going on to graduate from Rogers Hall Boarding School in 1968. In 1969 she attended the Woodstock music festival in Bethel solidifying her love of good music and good people. She went on to attend Green Mountain College in Poultney, VT earning herself an LPN degree. From there she transitioned to working in Albany, Glens Falls, North Creek and Indian Lake in various hospital, nursing home and home health aide capacities.
In late July of 1982 she gave birth to her only child Joshua, whom she loved very much always putting him first in her life before anyone else. She shared her love of music with him at an early age, Fleetwood Mac, Pink Floyd, The Grateful Dead and many others which shaped him and helped guide him later in life. Cindy once told him "You can do anything you want as long as you put your mind to it." She lived her life the exact same way. If she wanted something, she would work hard for it and make it a reality. She had the uncanny ability to be able to materialize exactly what she needed in her life whenever she needed it. She was strong, determined, and intelligent. Wise, loving and brutally honest. She had a strong sense of humor and sarcastic wit and would throw either of them at you with no warning often leaving you laughing with tears in your eyes. Like most of us, she had her faults but always seemed to overcome them and come out more powerful on the other side. Her strength in positivity was a force to be reckoned with. Cindy had an unearthly ability to reach people in a deep and powerful ways amassing countless friends over the years who were more like family and they meant the world to her.
She is survived by her son, Joshua M Gezzi of Minerva; a brother, David Mack and his wife Kim; and many nieces, nephews, and cousins.
At Cynthia's request, there are no calling hours or funeral services scheduled.
Family, friends, and others whose lives Cindy touched are invited to email Cindyslastjam@gmail.com to stay updated on her celebration of life party which will take place in the Spring/Summer of 2020 in Upstate NY. Please feel free to email memories, pictures or anything Cindy related to the address above so they can be utilized in honoring such a unique individual at her party.
Expressions of sympathy may take the form of a small donation in her name to either The American Stroke Foundation at https://americanstroke.org/ or The ALS Foundation at https://www.als.net/
Lots of love and many thanks to the staff at The Pines, the unsung heroes of her last 15 years on this planet. The love devotion and care you showed her always went above and beyond. We love you Cindy. May you travel amongst the stars freely and forever.
Please visit www.alexanderfh.net for online guest book and condolences.